Landesgartenschau Hanau 2002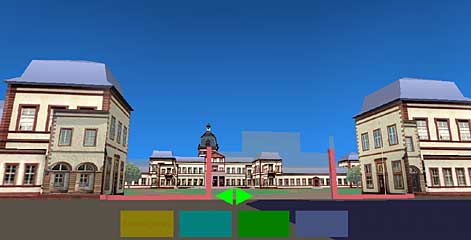 I created a virtual reality installation for the City of Hanau for the Institute of New Media in Frankfurt. The regional horticultural show in 2002 could already be seen 4 years in advance.
The installation was realised with Explore by TDI and Clovis by Medialab on a SGI Onyx workstation. A VRML version was done for the Internet.